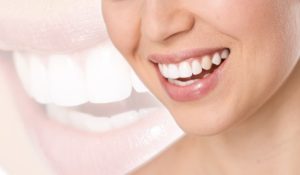 Do you or your child live with bite and alignment concerns? You know braces from your orthodontist in Northampton can correct the issues, but you have yet to make a commitment to a treatment. What better time than now to get a healthy, straight smile than at the start of the new year? Traditional braces are the affordable and convenient choice to move the teeth into their proper positions.

Why is a Straight Smile Important?
Often, it is thought braces only offer aesthetic benefits. Although straight teeth are more attractive, there are other advantages as well. The teeth are easier to clean when they are not overcrowded or rotated. This decreases the risk of tooth decay and gum disease. Not to mention, it also decreases the risk of dental emergencies, uneven wear on your teeth, and disorders of the temporomandibular joint. Bite issues can make limit your jaw's mobility, leading to an array of painful complications.
Although it is often best to correct alignment issues early, it is never too late to enjoy the benefits of a straight smile.
How Traditional Braces Work
Traditional braces have been the most conventional treatment to resolve even the most complex bite and alignment imperfections. It works by applying continual pressure to your teeth to move them in the desired direction, which allows your bone to change shape to hold them in their new positions.
The system involves various components that work together to achieve the final results:
Brackets: Small squares are bonded to the front surfaces of your teeth. They act as arms to hold the arch wires in place. Now, there are many different options to make them less noticeable. They are removed from your teeth after your treatment is complete.
Orthodontic Bands: Steel, clear, or enamel-colored bands are bonded to each tooth to provide an anchor for the brackets.
Spacers: Spacers are placed between specific teeth to create a gap before placing the orthodontic bands.
Arch Wires: Wires are attached to the brackets to move the teeth into position.
Ties: Rubber rings or fine wires are attached to the arch wire.
Buccal Tube: The band is placed on the last tooth to hold the arch wire in place.
Elastic Bands: The rubber bands hold the wire to the brackets. Elastic bands can also be attached to hooks on the upper and lower teeth to apply pressure.
Springs: You may need springs to make space between your make teeth. They are placed in the arch wire to allow bands to be placed more easily.
On average, the treatment takes about 12 to 24 months. A retainer is needed after the braces are removed to prevent the teeth from moving back into their previous positions.
Get a Straight Smile Today
With the start of the new year, now is the time to invest in a healthy, straight smile that lasts.
About Dr. Aaron DeMaio
Dr. Aaron DeMaio strives to boost the confidence of his patients using customized treatment plans. He offers orthodontic solutions for children, teens, and adults. Contact DeMaio Orthodontics today to schedule your consultation.