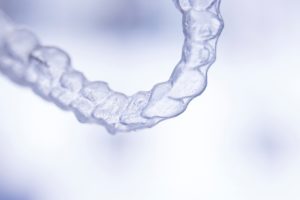 If you have a habit of hiding your mouth when smiling because of crooked or gapped teeth, you can invest in your confidence with Invisalign in Northampton. Instead of using brackets and wires to move your teeth, clear aligners are worn to gradually reposition them. This provides a nearly invisible solution as well as several other benefits; however, before you're ready to commit to it, there are 10 things you need to know.

1. You must wear the aligners correctly.
The clear aligners are removable, which means you can take them out whenever you want. This is great for eating and brushing your teeth, but you must wear them for at least 22 hours per day. If you aren't committed to wearing them as you should, it will slow your treatment's progression.
2. It will affect your speech.
Although no one will be able to see the clear aligners, they may hear them because they might change your speech temporarily. You may develop a lisp while you adjust to wearing them. Rest assured, any changes will subside within a few days after you get used to wearing your aligners.
3. Not everyone is a candidate for Invisalign.
Invisalign is effective for correcting several orthodontic issues, but it's not the right treatment for everyone. If you have complex problems, you may need traditional metal braces.
4. Oral hygiene is important.
Since the aligners are removable, it's easy to maintain your oral hygiene because there aren't any brackets or wires to brush and floss around. While using Invisalign, it's best to brush your teeth after you've had anything other than water. As a result, you may need to carry a toothbrush and toothpaste with you while on the go.
5. The aligners can stain.
Your aligners can lose their translucent appearance if you eat or drink anything except water while wearing them. You must take your aligners out when eating ot drinking anything. It's best to brush your teeth well before placing them back into your mouth.
6. You may skip midday snacks.
Since you need to brush your teeth after eating, you may find yourself skipping snacks. This can actually be a blessing in disguise to help resist your afternoon cravings.
7. Don't worry about discomfort.
The aligners are custom-fit and smooth, so there's no irritation to the inside of your lips or cheeks. You won't need to worry about brackets or wires causing any pain.
8. Don't clean your aligners with toothpaste.
Many toothpastes are abrasive, which can cause small scratches on the aligners. This can make them lose their translucent appearance. Instead, it's better to use a clear antibacterial soap and a soft-bristled toothbrush.
9. You can finish your treatment in less time than metal braces.
The average time to complete Invisalign is 12 months, but the duration of your treatment depends on several factors, like the complexity of your case. Your dentist will explain how long you can expect the process to take.
10. Invisalign is an investment.
Aligning your teeth provides more than just aesthetic benefits. It also improves your oral health because it makes your teeth easier to clean. This reduces your risk of tooth decay and gum disease to lower your overall dental expenses.
If you're ready for a discreet and convenient solution to get the straight smile you've always wanted, it's time to see if Invisalign is right for you. In as little as 1 year, it can completely transform your teeth and your self-esteem.
About Dr. Aaron DeMaio
Dr. Aaron DeMaio improves his patients' oral health and confidence using customized treatments. He is certified in orthodontics to create personalized solutions. He can help you enhance your smile with Invisalign. Contact our office today to see if clear aligners are the right solution for you.