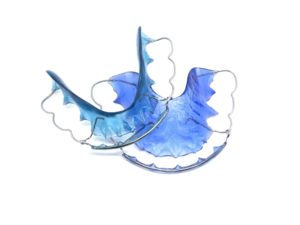 If you're ready to invest in a straight, healthy smile, you know your orthodontist in Northampton has the personalized solution you need to align your teeth and bite. Whether you choose traditional braces or clear aligners, you know you'll need to dedicate the next several months to comply with your treatment plan to achieve the results you want. After you finish your treatment, your commitment to your smile doesn't end there. Braces are only half the journey. You'll also need a retainer to ensure your new smile lasts for a lifetime.

Why Do I Need a Retainer?
A retainer is a custom-fit oral appliance that's made from an impression of your mouth to hold your straight teeth in place after you're finished with your braces. This prevents your teeth from moving back into their previous positions. As the last phase of your treatment, it helps to protect your investment to allow the newly formed bone to heal and mature about your teeth. Depending on your specific plan, you may need to wear your retainer continuously for several weeks. Over time, it may only need to be worn at night.
Are There Different Retainer Options?
Not all retainers are the same. There are a couple of different options to help preserve your new smile. Depending on your individual needs and your preferences, you may benefit from:
Removable Retainer
An impression of your mouth is used to create a wire and plastic retainer. Most often, the retainer covers the roof of your mouth or rests behind the lower front teeth. A wire is used to hold it to the teeth.
Since it's removable, it's easy to eat your favorite foods and maintain your oral hygiene habits, but you must be committed to complying with your orthodontist's instructions to prevent your teeth from moving back into their previous positions. Now, several improvements have been made to make removable retainers more discreet, such as using transparent materials.
Fixed Retainer
A fixed retainer serves the same purpose and looks like those that are removable; however, they have a custom-fit wire bonded to the backsides of the upper and lower teeth. This is often the ideal option for young children or those who may have a difficult time wearing their retainer for the correct length of time.
How Long Will I Need a Retainer?
If you want to ensure your smile stays straight, you may need to wear your retainer every night for life. You can incorporate it into your nightly oral hygiene routine, along with brushing and flossing before you head to bed.
Ensure Your Smile Lasts
After you've achieved your straight, beautiful smile, it's time to protect your investment. Wear your retainer properly to ensure your teeth stay in their new positions.
About Dr. Aaron DeMaio
Dr. Aaron DeMaio specializes in orthodontics to help his patients maintain healthy, beautiful smiles. He creates a personalized solution to improve your oral health and functions through the right orthodontic treatment. If you're ready to invest in your smile, contact our office today to schedule your consultation.