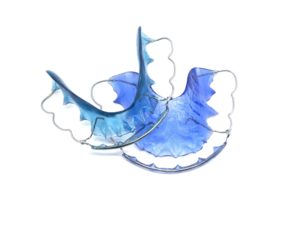 After months of undergoing orthodontic treatment, the last thing you want is to wear another oral appliance, but you know your orthodontist in Northampton will recommend you use a retainer. It's normal to question whether it's really necessary. If you already have one, you might even avoid using it; however, if you don't wear your retainer as intended, it can harm your new smile. Here's what you need to know to protect your investment.

Why Do I Need a Retainer?
Whether you used metal braces or clear aligners, your teeth are now in their ideal positions. If you want them to stay there, it's essential you wear your retainer. The device is custom-made to fit your mouth to hold your teeth in place after your braces are taken off. A retainer stabilizes your bones and teeth after your orthodontic treatment to ensure the alignment of your teeth and bite don't change.
How Long Will I Need to Wear a Retainer?
Although every treatment plan differs, your orthodontist will recommend you wear your retainer for at least 12 months. Often, it's best to wear it full time, but some patients can switch to only using it at night after 4 to 6 months of treatment. You'll then need to commit to wearing it as instructed for life to maintain your straight smile.
Are There Different Types of Retainers?
When choosing a retainer, you have options. There are two types of retainers, but there are three models available:
Fixed Retainers: The retainer is cemented to the backs of your teeth to hold it in place. It's recommended for patients who might have a difficult time complying with their orthodontist's instructions to wear it correctly.
Hawley Retainers: The retainer adheres to your mouth's shape and uses an arch wire wrapped around your teeth to hold it in place. It's the most common type used.
Invisible Retainers: Made of clear plastic material, they are very discreet. This is often a great option for adults who want a less noticeable solution.
How Do I Care for My Retainer?
You'll need to care for your retainer to prevent how often it needs to be replaced. You'll also keep foul odors at bay. If you have a fixed retainer, it's best to maintain regular checkups with your dentist to reduce tartar and plaque buildup that can lead to cavities. Removable retainers can be cleaned with a denture solution or a mixture of water and vinegar.
Besides caring for your retainer, don't forget to brush your teeth twice a day and floss daily. Keep your routine appointments with your dentist for a cleaning and checkup, as well as any follow-up visits with your dentist.
Maintain a Beautiful Smile
You've spent the time and money investing in a straight smile. Make sure it lasts by wearing your retainer as instructed.
About Dr. Aaron DeMaio
Dr. Aaron DeMaio is committed to improving his patients' lives through healthy, beautiful smiles. He provides orthodontic solutions for children, teens, and adults. Besides braces and Invisalign, he offers other oral appliances, including retainers. If you need a retainer, contact our office today to schedule an appointment.