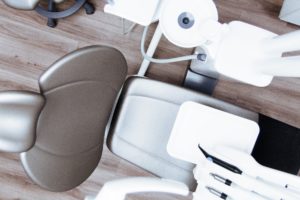 Over the last several weeks, many businesses have closed their doors to combat the spread of COVID-19, including your family's orthodontist in Northampton. Now that oral health professionals are reopening their practices, you might notice your appointments are a bit different. Although dental offices are already some of the cleanest places, your orthodontic team will go the extra mile to promote their safety. This involves more than just washing their hands and wearing gloves. Instead, here are 5 changes your orthodontist is making to prepare for your upcoming appointment.

1. Office Safety Champion
Every team needs a leader, which is why your orthodontist will select an "Office Safety Champion," who will be responsible for ensuring everyone is following the proper protocols. They've undergone advanced training to enhance their awareness about prevention techniques to reduce the likeliness of coronavirus in the office. A new leader may be selected daily to promote social distancing, answer questions, greet patients, and maintain overall cleanliness in the office. They will work to safeguard a safe and clean environment before your family comes into the office.
2. Daily Health Checks of Staff
Your orthodontist will perform daily health checks of their team. This includes no contact temperature checks and asking a set of questions to know the team is feeling well and ready to provide the care you or your loved one needs.
3. Change Work Clothes at Work
Research shows clothing can transmit harmful pathogens. To reduce the risk of cross-contamination, it's now a common practice for dental professionals to change into and out of their scrubs at the office. As a result, you'll no longer see them wearing their scrubs at the store or another location.
4. Personal Protective Equipment
You can feel at ease knowing your orthodontist will have the necessary personal protective equipment (PPE) on hand and ready to go before the visit. They will always wear the appropriate mask and gloves. In some cases, they may even wear face shields. PPE isn't just important for the patients, but the staff as well to ensure everyone stays healthy.
5. Cleaning and Sanitizing
Before and after every patient, your orthodontic team will thoroughly clean the office and the equipment to keep the facility germ-free. The orthodontist will space out appointments between each patient, allowing more time for them to clean before your arrival.
Enjoy a Higher Standard of Care
There have been several changes to our way of life since experiencing the COVID-19 pandemic. Your orthodontist will make the necessary improvements to their office to ensure a safe visit for your family. You can help them achieve the healthy, beautiful smile they deserve without compromising their wellness.
About Dr. Aaron DeMaio
Dr. Aaron DeMaio is committed to keeping your family safe when needing orthodontic care. Our office has implemented several changes to prepare for your visit to minimize the risk of COVID-19 exposure. If you have any questions or concerns about our safety protocols, contact our office today to speak with a member of our team.