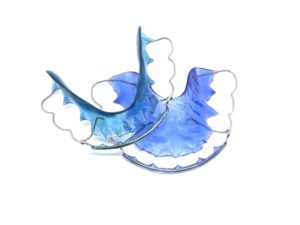 You've reached an exciting time in your orthodontic journey. You're finally done with your braces! Although you're ready to enjoy a beautiful, straight smile, you're going to need a retainer. While you might not be thrilled to wear it, a retainer is crucial to preserving your results. Don't worry, in no time at all, you'll be used to life after braces. Here's what you can expect after completing your treatment.
Understanding the Retention Phase
The final phase of your orthodontic treatment involves retention, which is the process of your teeth, bones, and gums adjusting to their new positions. It's natural for your teeth to want to move back into their previous positions for the first few months. A retainer reduces the amount of movement to keep your teeth in alignment.
Prior to having your braces removed, your orthodontist likely took the time to explain why a retainer is necessary. They also explained your options, which often include:
A fixed wire retainer is attached to the back of your upper and lower teeth.
One fixed wire is attached to a removable retainer.
Removable retainers for both arches.
What to Expect with a Retainer?
Your orthodontist will take a scan of your mouth to get the information necessary to create your retainer, so it's ready when your braces come off. After removing the brackets and wires, they will fix the retainer to your teeth.
The amount of time you'll need to wear it varies depending on your specific needs. Some patients need it for only 12 months, while others may require a retainer for several years. Initially, you'll need to wear your retainer all the time, only taking it out while eating or brushing and flossing. Eventually, you'll gradually decrease how often you wear it. Over time, it will become nightly, alternate nights, or every few days.
A retainer protects your investment to keep your teeth straight. It's normal for minor movements to occur, especially as you age. If you're concerned about any changes, you'll need to continue wearing your retainer intermittently indefinitely.
Preserve Your New Smile
Whether you chose clear aligners or traditional braces, orthodontic treatment was a big investment. Not only did it cost money, but you also committed several months to the process. The last thing you want to do is lose the results you achieved.
Besides wearing your retainer and caring for your teeth at home, don't forget to visit your dentist at least twice a year for a cleaning and checkup. Not only will they keep your teeth and gums healthy, but they can provide you with a new retainer or perform necessary repairs to ensure your new smile lasts.
About Dr. Aaron DeMaio
Dr. DeMaio earned his dental degree at the University of Connecticut School of Dental Medicine before continuing his training in orthodontics. He is an award-winning dentist for state-of-the-art care. Whether you need braces or a retainer, he has the experience you can trust. Contact our office today to schedule a consultation.